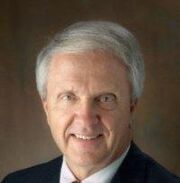 Len Carlson (September 2, 1937 – January 26, 2006) was a Canadian voice actor on many animated television series from the 1960s onward, an occasional live-action TV actor, and a Kraft Canada TV pitchman during the 1970s and 1980s. He was a native of Edmonton and a former professional athlete. He plays few of the characters in Beetlejuice: The Animated Series (1989-91), including The Monster Across the Street and Mayor Maynot.
Career
He was the voice of Big Boss on C.O.P.S., Ganon on The Legend of Zelda, Senator Kelly on X-Men, Bert Raccoon in The Raccoons (and a voice director for the show from 1990 onwards), Professor Coldheart in the early Care Bears series by DiC Entertainment, and Rocket Robin Hood in some of the third-season episodes. He was also the voice of Allo and Quackpot on the TV series, Dinosaucers and he was the original voice of the Green Goblin in The Amazing Spider-Man (1967) and the voice of Gorgool in Monster By Mistake (1996) and the voice of Buzz in the show Cyberchase (2002).
He also voiced all the male characters in two animated 1970s series (The Undersea Adventures of Captain Nemo and The Toothbrush Family), was the voice of Ace the Seagull and Sharkey Shark in the children's TV series The Waterville Gang and did voices for movies including The Nutcracker Prince, Care Bears: Journey to Joke-a-lot, both Rolie Polie Olie movies (The Baby Bot Chase and The Great Defender of Fun), and reindeer voices in the live-action feature Blizzard.
In his last years, Carlson was a regular on Nelvana-produced shows such as Rolie Polie Olie, Cyberchase, Pecola, Donkey Kong Country, Medabots, and Beyblade as the main antagonist Gideon (season two). Most recently, he appeared in the French-Canadian co-production Atomic Betty, voiced the characters Hugo and Q in the video game Street Fighter III 3rd Strike and narrated the animated bible TV series Friends and Heroes. He also voiced Herc Stormsailor in the 1980s show Jayce and the Wheeled Warriors.
Beetlejuice Connections
Len Carlson is also from "The Dead Zone" (1983; with Roger Dunn) and "X-Men: The Animated Series" (1992-97; with Stephen Ouimette and Alyson Court).
Death
Carlson died in Keswick, Ontario after suffering a heart attack on January 26, 2006.
Memorial
At the end of the credits on the season 5 Cyberchase episode EcoHaven Ooze, and the season two finale of Atomic Betty, they incorporated "In Memory of Len Carlson."